Enabling Research, Humanising Science…!

Nest-Bio Venture Laboratory (NBVL) brings together passionate researchers and scientists from various biological disciplines under one umbrella to boost local biotechnology and life science research to higher value and quality standards. Our platform is rooted firmly in the realm of formal and informal education with the aim to improve scientific literacy and produce more talented biological expertise. We are dedicated to cultivating entrepreneurship to improve Malaysian capability for the future economy. To realize this mission, we work side by side with various government entities, universities, corporates, startups, and individuals.
Meet our team members: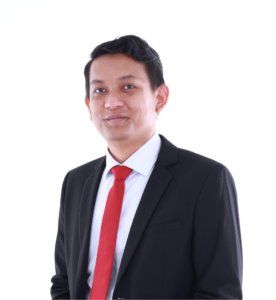 Mohd Izwan Bin Zainol, PhD.
Laboratory Manager
Research Development division
Leave a Nest Malaysia
Dr. Mohd Izwan takes the lead of NBVL as the lab manager, with the commitment to implement lab digitization and knowledge sharing in NBVL's scientific ecosystem. His primary research focuses on diagnostic microbiology and immunopathology of infectious diseases. He also works on analyzing the biopotential of natural products and their bioactive compounds. Previously, he was the Monbukagakusho (MEXT) scholarship recipient for his Ph.D. at Nara Institute of Science and Technology (NAIST), Japan. The year 2009 marked the beginning of his scientific journey where he graduated with his Bachelor's Degree in Biomedical Science from University of Malaya and was dedicated to pursuing his postgraduate adventure. In 2016, He obtained his Master Degree in Medical Science under the teaching assistance fellowship awarded by the same university. Apart from scientific and academic interests, he is also fascinated by informal education and community outreach such as public health awareness, citizen scientists, and street science for school children.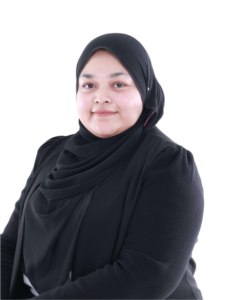 Suzianti Iskandar Vijaya, PhD.
Assistant Manager
Research Development division
Leave a Nest Malaysia
Dr. Suzianti Iskandar Vijaya is in the Research Development Division at Leave a Nest Malaysia. Her research focuses on molecular genetics, plant microbiology, and biomaterial research. Her main interests are agriculture plant pathology and microbial molecular characterization. She was the Monbukagakusho (MEXT) scholarship recipient for her Ph.D. study at Nara Institute of Science and Technology, Japan (2018). She obtained her Master in Plant Pathology in 2014 from Universiti Sains Malaysia under the postgraduate fellowship awarded by the university. Her deep interest in agriculture R&D drives her to challenge herself in solving problems towards advancing technology in Malaysia's agriculture sector.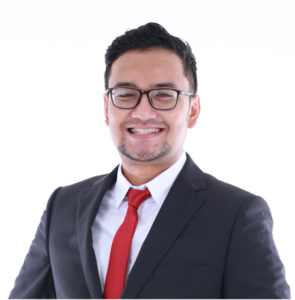 Arief Izzairy Zamani, PhD.
Assistant Manager
Human Resource Development Division
Leave a Nest Malaysia
Dr. Arief I. Zamani is a Ph.D. holder in Systems Biology specifically microbial metabolomics graduated from the Institute of Systems Biology (INBIOSIS), Universiti Kebangsaan Malaysia. His current research interest is to understand the adaptation of microorganisms in growing on different carbon sources or under different environmental conditions. Before joining Leave a Nest Malaysia, he worked on a collaboration project with the industry in which he was trained to conduct research in an industrial framework and to deliver according to expectations. He believes that doing science (research) and promoting science (education & training) complement to each other. He joined Leave a Nest Malaysia, with a mission to develop a research hub, one-stop facilities that aim to help young and junior scientists in doing science and to support them to publish their stories.
Muhamad Ezral Ghazali, PhD.
Assistant Manager
Education Development division
Leave a Nest Malaysia
Recipient of the prestigious Japanese Government Monbukagakusho (MEXT) Scholarship; Dr. Ezral Ghazali studied colloidal science at the University of Tsukuba, where he received his Ph.D. degree. His research addresses fundamental topics in the sedimentation of flocculated clay material in water treatment. Previously, he served as a Researcher at Industrial Biotechnology Research Centre, SIRIM Berhad, where he was involved in multidisciplinary research. While in Japan, Ezral has an active outreach program to bring excitement in STEM among elementary, middle school, and high school students. Transforming young lives through science is now his biggest passion. Ezral received his MPhil from the Malaysia-Japan International Institute of Technology (MJIIT), Universiti Teknologi Malaysia (UTM), and his BSc (Resource Biotechnology) from Universiti Malaysia Sarawak (UNIMAS).